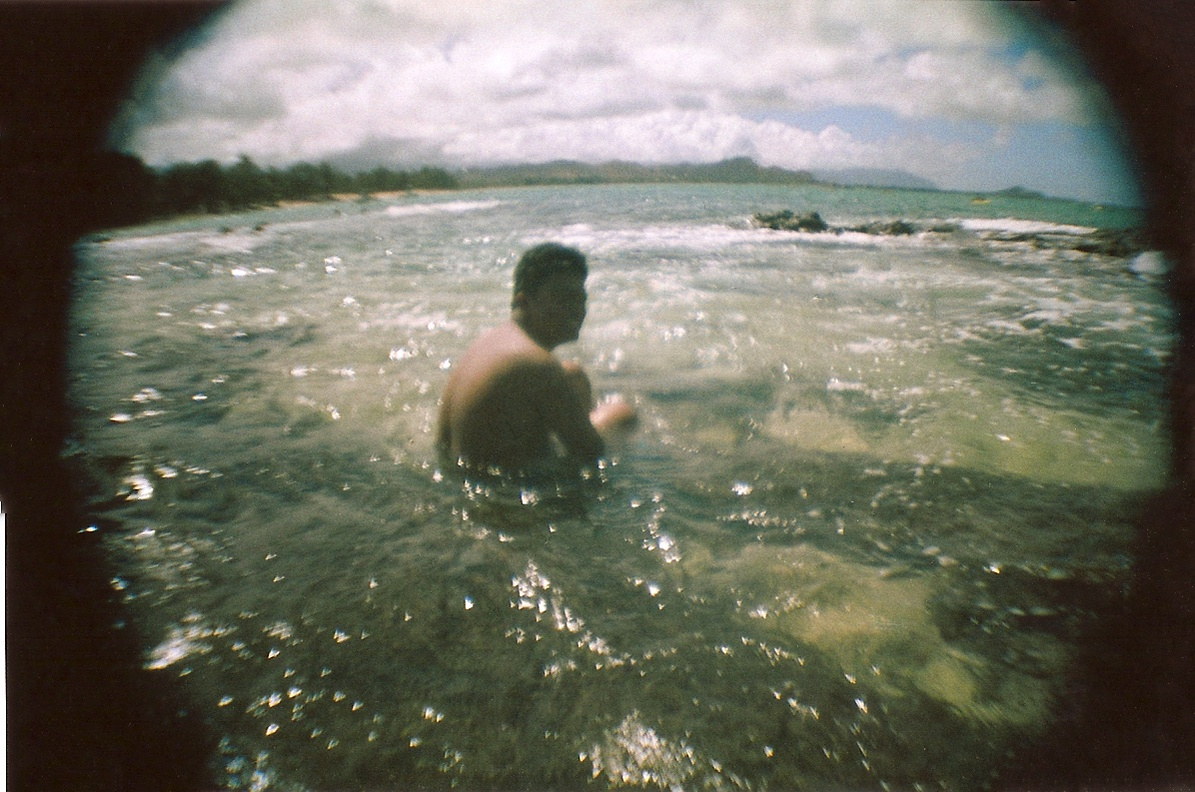 one of the best things about shooting with a plastic camera is that its expected, okay, and charmingly modest to come out with shit pics. but sometimes the real appeal is in the story - what happened that day, and why i still love this picture and included it in the simplest pleasure.
around this time, i had a cruiser bike that i loved to trek everywhere with. one day, ed, tyler, and i went out to kailua – me on a bike, ed on a bike, tyler on a skateboard holding a rope tied to ed's bike. we went through the town and eventually made our way to kailua beach. the bike path on the freeway went right along the water, so we picked up our heavy bikes and went down the side of a short, steep hill off the road. at the bottom of the hill was a secluded area of the beach. no shore here, just tide pools. we spent a few hours here wading around, finding small stone stoops to sit, and watching the fish. these two guys are the biggest goons i know…i remember tyler pushing me into the ocean off the reef and i scratched up my leg.
later, we hiked our bikes back up the hill, biked/skated to ed's truck, loaded it up and headed back to town for gas station ice cream. simpler times are alright!
shot on holga 135bc
kailua, oahu. august 2010